Branding the Beauty in You
Branding the Beauty in You, a collaboration with the beNAKED campaign, is a mini-college event series for college women ages 18-24. The purpose of this event is to highlight the importance of self-love, self-worth, and a young woman's true beauty. Each Branding the Beauty in You event is a raw, unfiltered experience aiming to educate, enlighten, and empower college women.
On October 25th, 2017, we hosted our first #BrandingYourBeauty event with the ladies of College Girls Rock at Georgia State University. Each attendee engaged with our panel of five dynamic and successful women as they told the truth about self-love and their own personal success stories.
Special thanks to our speakers: B. Danielle, Ashley Sistrunk, Zakiyrah Ficklin, Andre' Josey, and Nikki Woolfolk.
Branding the Beauty in You is coming to a college campus near you!
#THECONFIDENTCONNECT
The Confident Connect is an intimate atmosphere where women can engage and inspire each other. It's where you can connect with other women who GET IT, women who understand the fear, struggles, and triumphs we all go through while trying to walk in our purpose.
On August 5th, 2017 we hosted our first annual #THECONFIDENTCONNECT in Petersburg, VA with special guest B. Dennis. Stories were shared, tears were shed, but most importantly women walked away with the extra boost in confidence they needed to conquer their every day life.
Coming in 2018: #THECONFIDENTCONNECT ATL!
Special Guest at the Girls Who Brunch Tour
We were honored to serve as a special guest at the 2017 Girls Who Brunch Tour in Charleston, SC. Not only were we able to sell our merchandise and network with some beautiful Queens, but we were featured as a guest panelist during their event.
We can't wait to participate in this event again! Visit www.girlswhobrunchtour.com to see when they're coming to your city.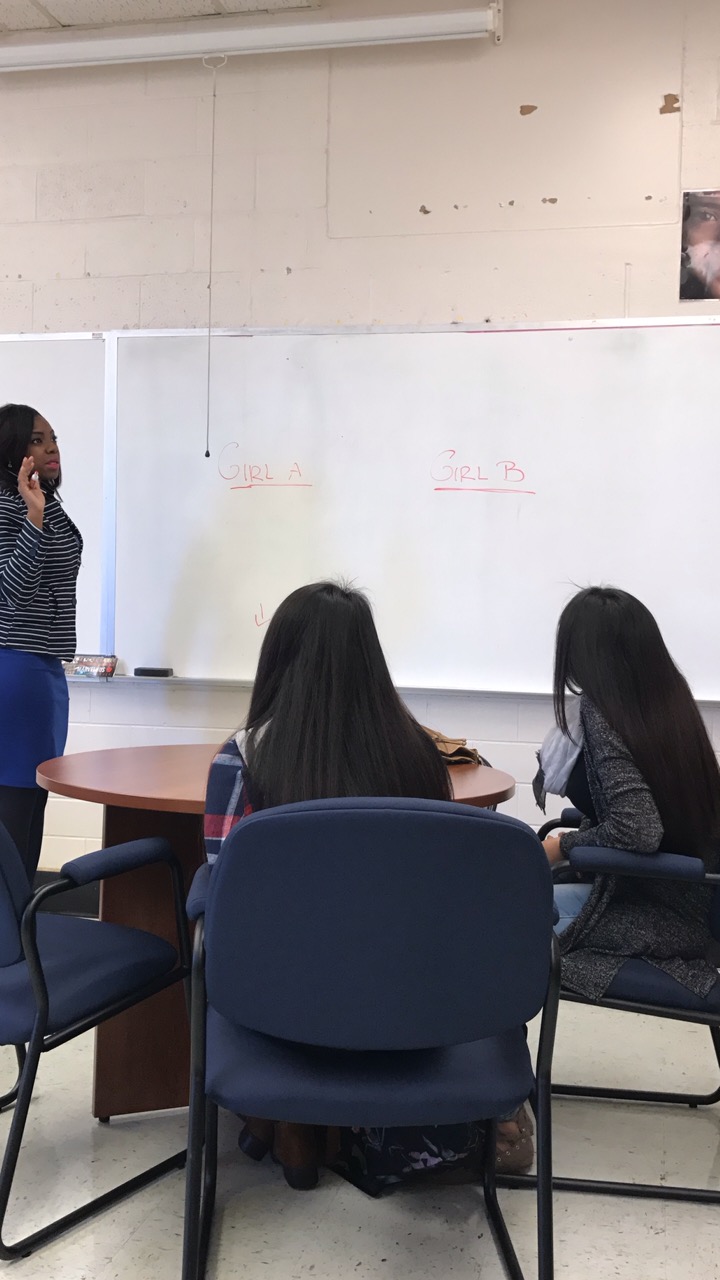 "From Princess to Queen" Prom Drive & Giveaway
EYC completed it's annual prom giveaway enrichment program in March 2017. The young ladies participated in uplifting and empowering sessions with topics including: confidence, lady etiquette, conflict resolution, and confident financial decisions with our guest speaker Regina Byrd. Upon completion, all of the ladies were able to receive prom dresses, shoes, and jewelry donated by the community.
Interested in partnering with us in the future? Email info@eycinc.org!
Valentine's Day Care Packages
What woman doesn't love a Valentine's Day gift?! EYC made sure the residents at the Wellspring Living women's facility received love on the special holiday. Thanks to Kroger and special donations from our supporters, EYC was able to put together Valentine's Day Care Packages that included: chocolate, beauty products, and an uplifting & encouraging handwritten letter for each bag. Its our goal to spread love and inspire women in more ways than one!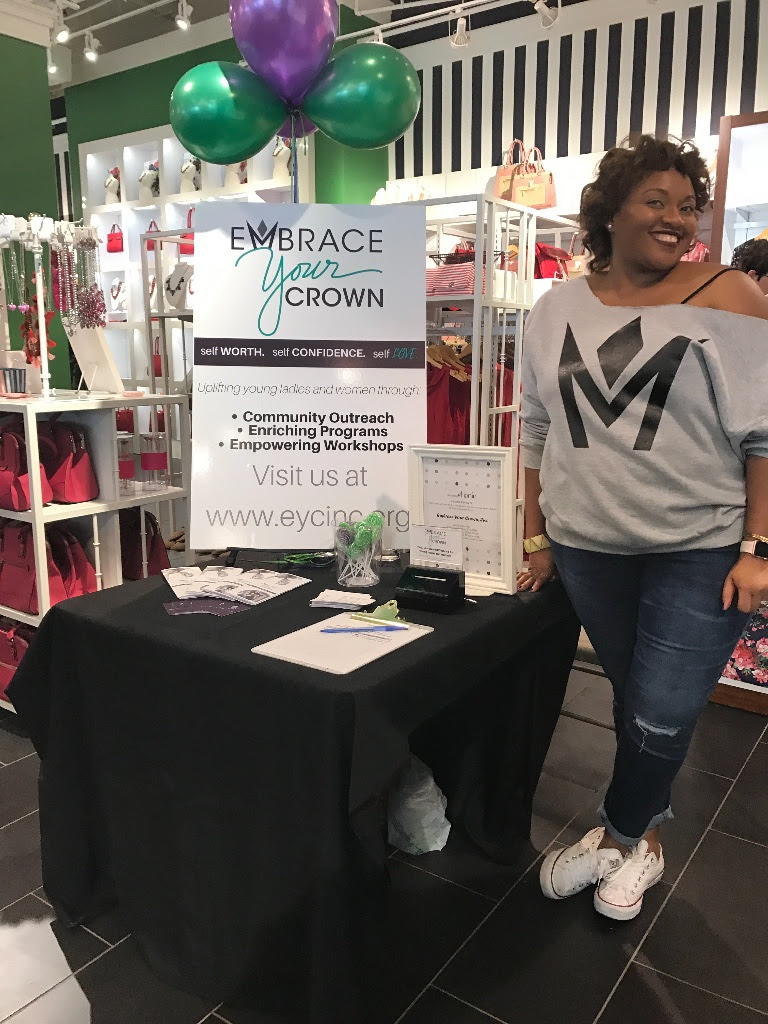 Chic Charity Event with Charming Charlie
We hosted our very first Chic Charity Event on Feb. 11th, 2017! We met wonderful people, made some connections, shopped of course ;), and exceeded our fundraising goals! Special thanks to Charming Charlie at Cumberland Mall for being super accommodating and supportive of their community!